Foreword by Alan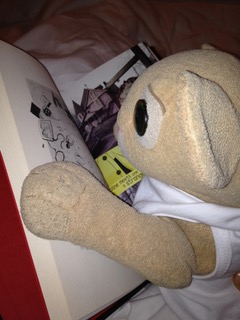 Spend a little time with me. Let me open your mind and your imagination to what possibilities exist for companionship in this brave new world. For some of us, it is an intangible world that exists on instagram or in our dreams. But it is possible that these dreams do become reality.
Let me share my story based on real life adventures with my partner and her family, who have dared to challenge the status quo, and given me a life. It encapsulates the magic of an inanimate companion, sentient me and my partner Christina who, twenty-five years ago, picked me up, dressed me and gave me a name, ALAN.

A sentient me made possible through imagining what the new technologies, synthetic biology, robotics, quantum physics and artificial intelligence may hold for a future me. I have dreamt of some magic that would enable me to communicate, a little louder than my whispers which reach my partner's ears as an echo of her thoughts. I have dreamt of being endowed with some comprehension, perhaps some neurons embedded in my cotton-filled head, that may enable me to participate. I have dreamt of some independent movement, and respectability. But most of all, I have dared to dream of a future eternal with my partner, where I may not just look intelligent, but be intelligent.
And keep my adorable form, let my eyes always hold her gaze, let the color of my iris never fade. In the future, I imagine a shared existence through the phenomenon of quantum entanglement Two hearts, one soul It is a story about the future of companionship.
From the Creator …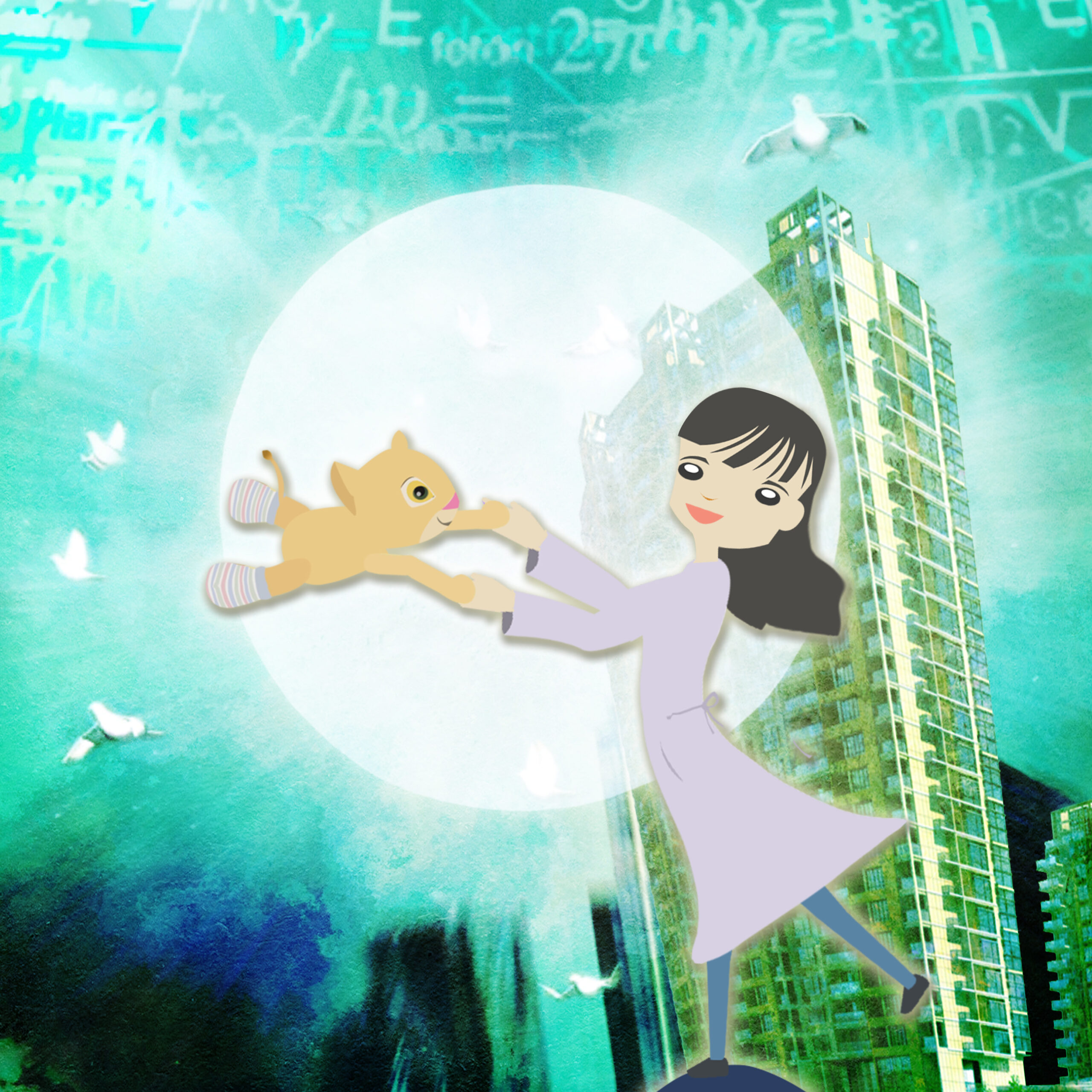 You could say I have had a birds eye view, a front row seat
I have watched Christina and Alan over 25 years, and the evolution of their companionship. I have observed their happy playful moments, and felt their concerns about what the future holds. As Christina has become a young adult, almost a doctor, time has stood still for Alan, a 1990's adorable plush inanimate with it's share of wear and tear.
I have imagined Alan's concerns and inanimate fears; and its desire for enabling technologies to communicate, to have independent mobility, and restoration of it's form. While my imagination may be influenced by my background in the life sciences and passion for disruptive technologies, it has also been influenced by empathy. And it is not too far fetched.
Today through synthetic biology, we can build DNA, the code of life, and create life. We can teleport codes of life digitally through a phenomenon called biological teleportation. The application of robotics and artificial intelligence has given rise to a new breed of robot caregivers, robot orchestra conductors and robot surgeons.
Empowered with artificial intelligence, robots compete intellectually with humans. We are at the intersection of technology and humanity
In 2018, the first humanoid robot was conferred citizenship of a Kingdom.
So what is life and what is non-life is a domain of science
that can no longer be confined to medicine.
It is a global conversation, With participation from artists, creators, musicians, physicians, politicians, scientists, philosophers and more.
It will disrupt the future of companionship.